Customize Your Ship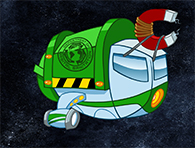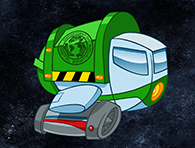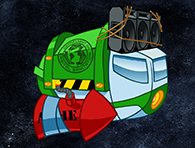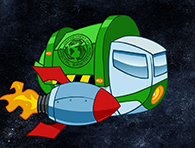 Thousands of possible combinations to customize and upgrade your ship.
Trashtronauts
Saving the galaxy is a dirty job, but somebody's got to do it.
When the galaxy has a job nobody wants, they call on one man. A man that's not afraid to get his hands dirty. A man that will go to any height to get the job done. They call on Yuri, the galaxy's first intergalactic trashman Sanitation Professional.
Hundreds of Planets to Save
The galaxy is a big place. Trashtronauts creates each planet Yuri visits dynamically, providing a virtually endless variety of planets to save and ensuring that no two games will be identical.
Customize Your Ship
And what does a Trashtronuat do with all these hard earned credits? He customizes his ship of course. Yuri is all about having the latest gadgets equipped to his ship. Some options effect Yuri's missions like the "Milkyway Magnet" that pulls any metallic object toward the ship. Others are just for fun and style, like the "Firework 3000 engine" that leaves a trail of colorful fireworks behind you.
Teaser Trailer
Coming soon for both iOS and Android tablets and phones.
Trash Talk
Trashtronauts includes over 200 space facts.